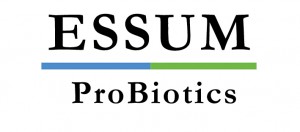 NEW SITE COMING SOON
Essum AB is a Swedish biotech company located in the city of Umeå in the far north of Sweden. The company develops, manufactures and markets probiotic bacterial cultures.
The work is focused on the development of Functional Food products for the market on one hand, and on pre-clinical and clinincal research to document the effects of Functional Foods on the other.
You can contact us at:
CONTACT@ESSUM.SE